Lieutenant General Cripwell Appointed Chairman of Gordon Foundation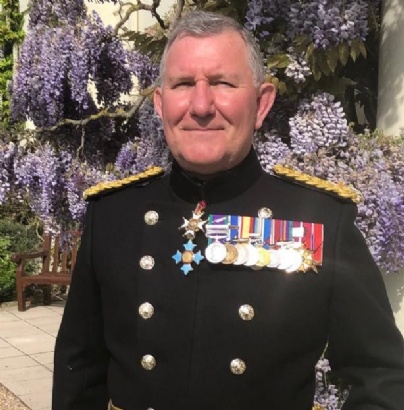 Lieutenant General Richard Cripwell CB, CBE has been appointed the new Chairman of The Trustees of the Gordon Foundation. He took over on May 1st from General Sir Peter Wall, who served as Chairman for seven years.
Commissioned into the Corps of the Royal Engineers in August 1982 until February this year, Lieutenant General Cripwell was Deputy Commander Allied Land Command, the standing headquarters for NATO land forces and was recently sworn in as Lieutenant-Governor of Guernsey, representative of the Crown in the Bailiwick.
His appointment to Chairman of the Trustees of The Gordon Foundation, the original charity established to run the original Gordon Boys' Home, and now supporting Gordon's School, continues the close relationship Gordon's has enjoyed with the Royal Engineers since the Home's, now School's, inception as the national memorial to General Gordon, a former Royal Engineer.
Married, with two children, Lieutenant General Cripwell, a keen sportsman, said: "I am looking forward to helping the Gordon Foundation and the school achieve their strategic vision".
Gordon's Headmaster Andrew Moss said: "I would like to welcome Lieutenant General Cripwell to the school and very much look forward to working with him. I would also like to thank General Sir Peter Wall on his sterling service to the school."
Please click here for more information on the Gordon Foundation and full list of its Trustees.