U14s Win Bowl Final at the Surrey 7s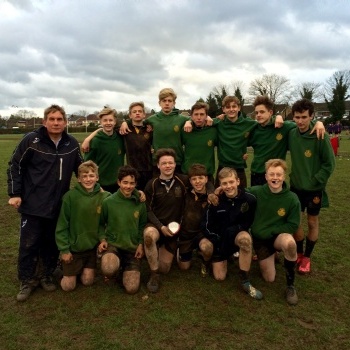 Congratulations to the Year 9 rugby 7s team for winning the Bowl final at the Surrey 7s
Congratulations to the Year 9 rugby 7s team for winning the Bowl final at the Surrey 7s. Their performance against Harrodians and Howard of Effingham in the semi- final and final were their best performances of the day. It helped that the sun eventually came out as the sport is a bit of a lottery in torrential rain and mud. A reflection of their performance was that they were the only school to beat Wallington, when it was dry… who eventually won the group!
This picture reflects the day… Gordon's helping to get the Epsom school minibus out of the mud!
Pupils were a credit to the school both on and off the pitch.