Awards for Aspiring Leaders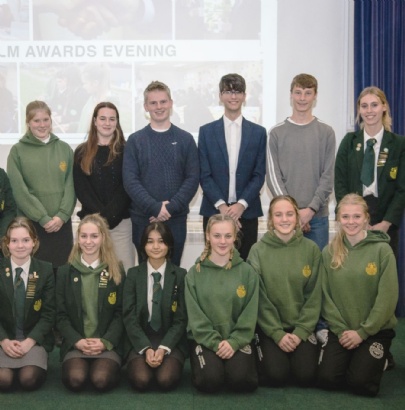 Twenty four students from Woking schools received awards recently from the Institute of Leadership and Management.
Gordon's School and Woking High School, both members of the Arete Partnership of schools, collaborated on the training which is designed to develop leadership and management skills for a recognised qualification. The ILM Level 2 Leadership and Team Skills certificates were presented to students from the two schools at an awards ceremony at Gordon's, attended by the Headteacher of Gordon's, Andrew Moss and Woking High School's Headteacher Maiken Walter.
Mr Moss described the group as the "next aspiring leaders" and said that the ethos behind the awards was "leading for a reason, not just for yourself but to try and serve other people".
Congratulations all on your awards!