'Outstanding' A Level Results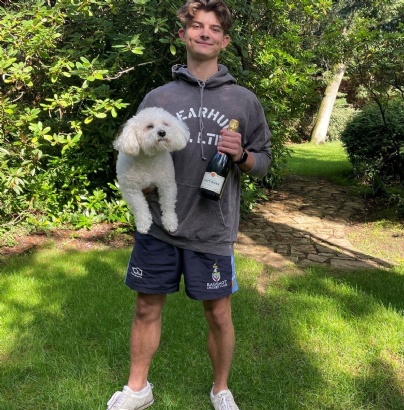 A Level students from Gordon's have recorded an outstanding set of results, in which all passed three or more A Levels with over 58% achieving A*-A grades, well over the national average. BTEC students are also celebrating after securing an average grade of distinction.
In this second year of the COVID pandemic, students were awarded their grades by teachers, based on a series of supervised examinations as well as consideration of their performance over the past two years of study. With over 80.3% achieving A*-B and eight set to read medicine, 87% have achieved their preferred university, with many now off to the world's leading universities. This will ensure Gordon's place for another year as one of the top performing non-selective state schools in the country.
Pictured is Charles, who learned that his A* A* A results in Biology, Chemistry and Maths have earned him a place at UCL reading medicine. He said he was "thrilled" with his results, with his mother Roseanne added: "The school has been terrific. I have been absolutely delighted with Gordon's!"
For the full round up of this year's A Level results, please click here.