Great Gordon's Cake Off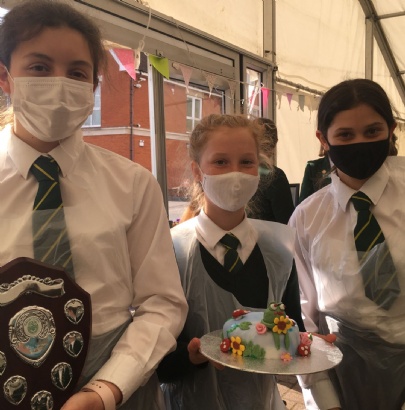 A frog on a lily pad won cake decorators in China House (pictured above) in Years 7-9, first prize in this year's Inter-House Baking competition. Houses had just one hour in which to transform a humble Victoria sandwich cake. Judge Paul Hopkins, the school's Catering Manager said they were the best he had ever seen in his years of judging! In second place were Kensington House with their intricate flower design, complete with hand-crafted roses and third place Windsor and their NHS themed cake, complete with rainbow. Congratulations all on some truly imaginative and creative designs.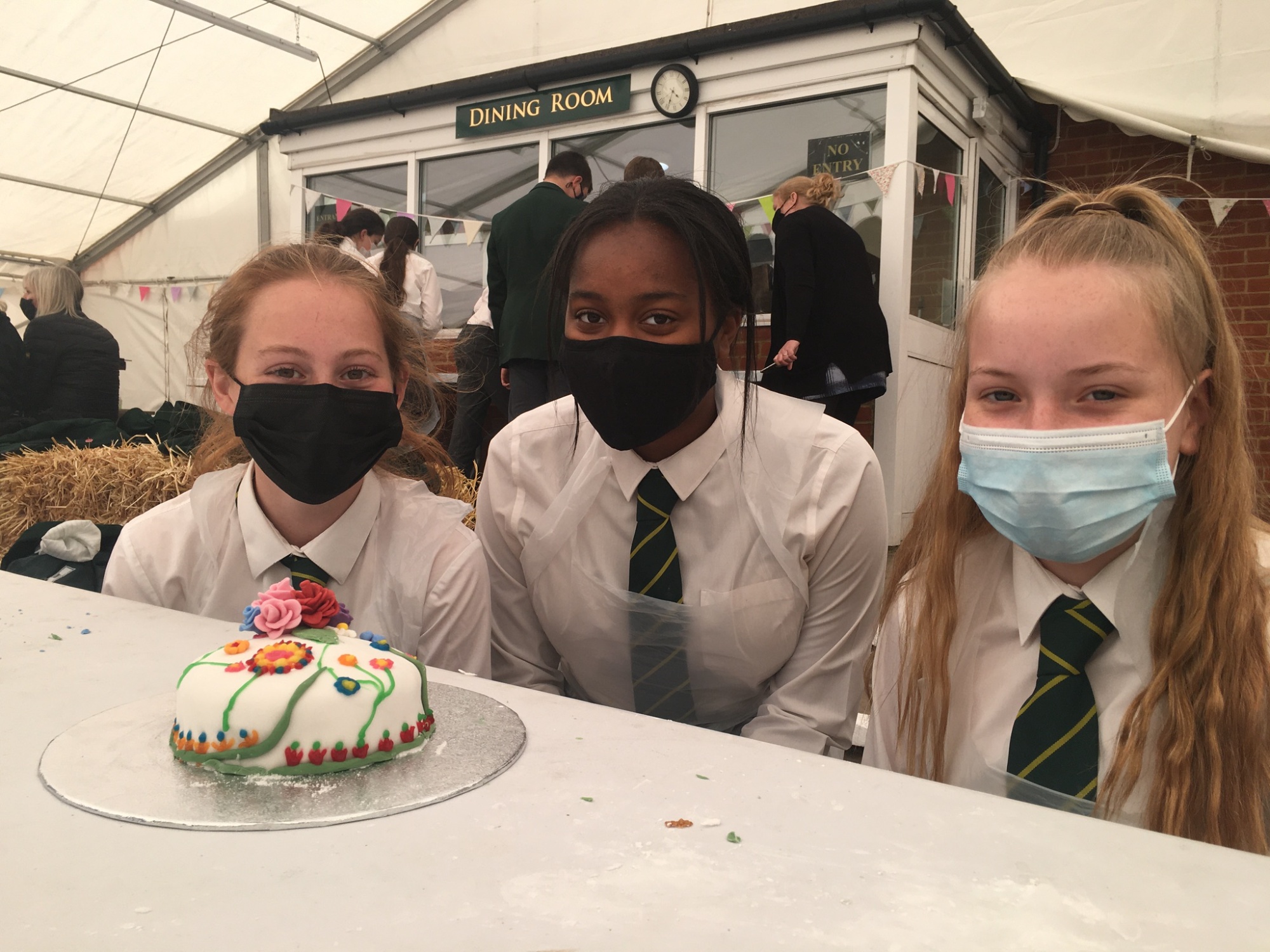 Kensington girls and their intricate flower design.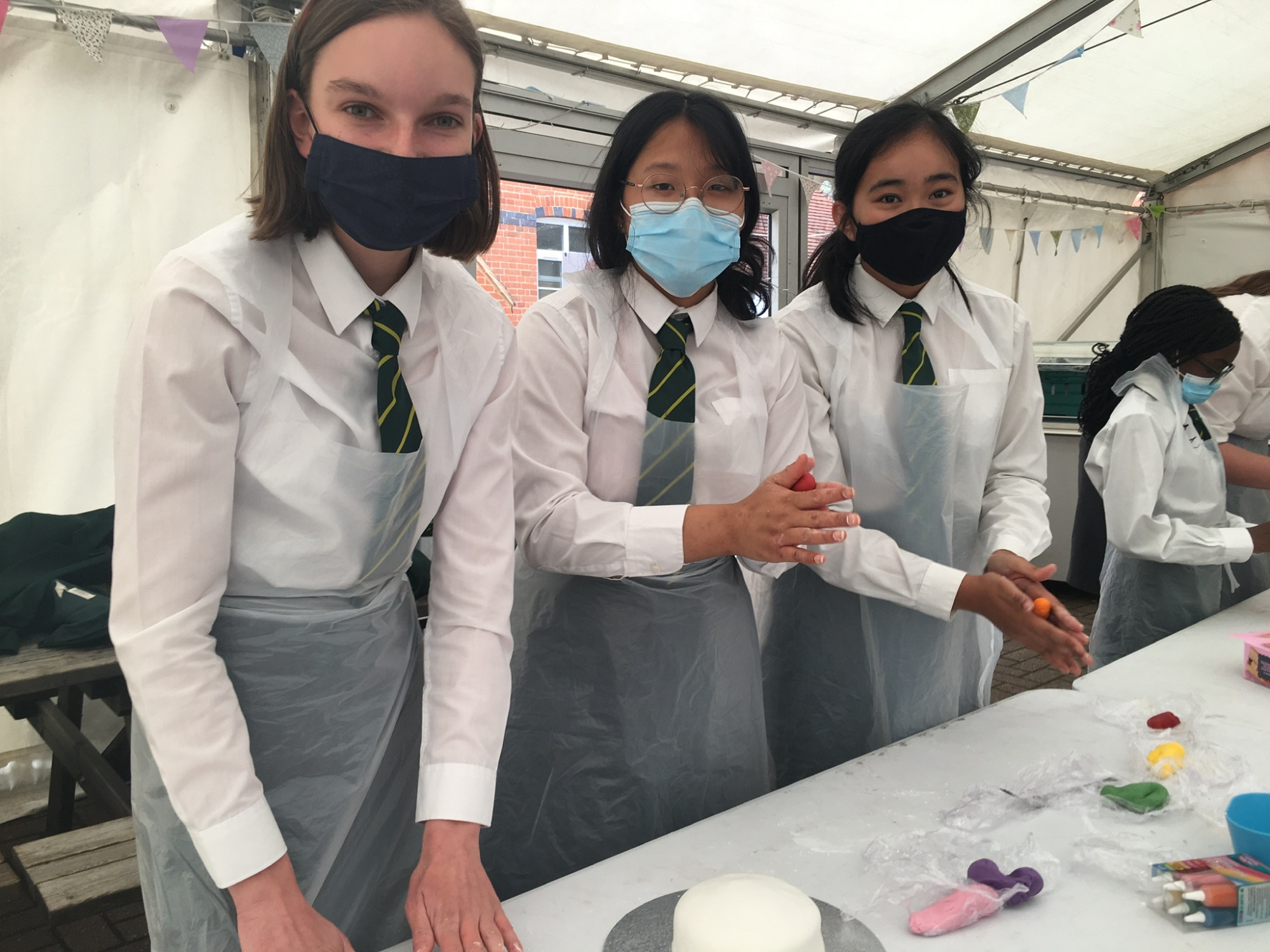 An NHS-inspired cake for Windsor House.