CHARITY PRESS UPS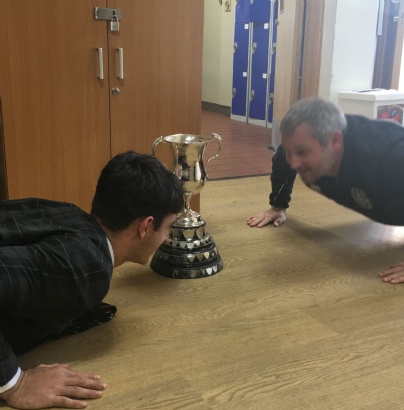 He has set himself the target of 5,691 press ups this month to represent the number of male suicides last year. Already Khartoum's Ethan Leech has notched up 860 in his fundraising campaign for the Samaritans and male suicide prevention. The Sixth Former is hoping to raise the equivalent in pounds to donate to the charity that not only acts during the time of crisis but also in the prevention of it. He said: "I am in the fortunate position to be at a school where we are encouraged to talk about our mental health and have recently been inspired by a teacher who has helped many people within our school community through their struggles.
"....Today, there are so many stigmas attached with men talking about their mental health and not being able to talk about this compounds the problem, and in the worst of cases, leads to suicides. I feel that by raising awareness and starting the conversation, we can better support those who may be struggling. It is important they that they know they are not alone."
To donate to his fundraising, please click here.