FRIDAY REFLECTION FOR HALF TERM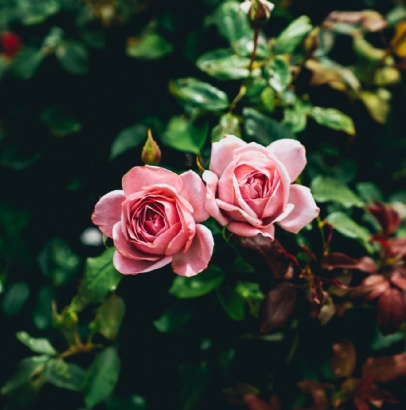 The School Chaplain, the Reverend Sarah Norbron writes:
'My husband and I were watching the Virtual RHS Chelsea Flower Show on Tuesday evening and I have to admit I loved seeing some of the gardens from previous years and seeing garden tours from some of the presenters. It's good that they are addressing the need for making the most of urban gardens and I can imagine that for many, a balcony or a patio has been very welcome in the glorious weather during lockdown. Our garden is not the best, especially the lawn, which could be better described as 'a moss'. However, regular visits into the garden have meant that we have been able to study and watch the growth of the plants more closely. I can't believe how quickly an Acer has come into leaf and my 'Blessings' rose has gone from bud to full flower in two days. Amazing.
When Jesus taught his followers, he often used plant analogies. There were figs and mustard seeds, wheat and weeds, but the favourite of mine is the vine. Jesus says of himself that "I am the true vine, and my Father is the gardener." He goes on to talk about the pruning that is necessary for the vine to be fruitful. And sometimes this pruning is not always that comfortable. In my experience when things are not so easy, when life is uncomfortable, I know I need to root myself in Jesus's love and it is this that carries me through.
For many of us it is half term. My prayer for our students is that they will grow and eventually bloom through this lockdown experience, even though they might feel like they are being pruned a bit. They are working so hard and so are their parents, and they thoroughly deserve their week off. Enjoy!