Double District Success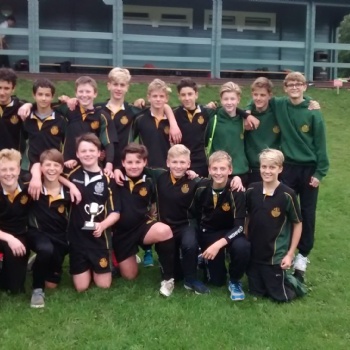 Year 9 Rugby and U16 Netball successes!
Congratulations to both the Year 9 Rugby team and the U16 Netball team who have both been crowned District Champs!
The Year 9 Rugby team won the 12-a-side District Tournament beating
Winston Churchill 35 – 5, Woking High 40 – 0 and SJB 30 – 10 to lift the trophy.
The U16 Netball team were announced District Champions after beating:
Salesians 8-1
Tomlinscote 11-1
Winston Churchill 6-0
Fullbrook 12-0
SJB 6-1
Heathside 9-0
Woking High 4-2
Player of tournament – Jess Fidge
Congratulations to all pupils involved in this collective achievement.