Gordon's School retains Patron's Cup 2015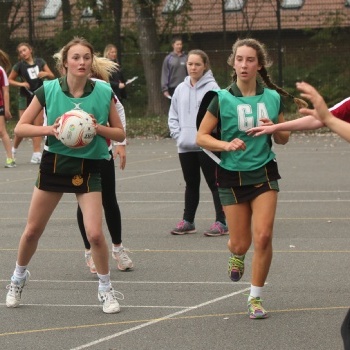 Gordon's School has successfully retained The Patron's Cup for the 5th consecutive year.
Saturday 3 October saw the return of the 'The Patron's Cup', an annual competition between Gordon's and the Royal Alexandra and Albert School in Reigate (Surrey's other State Boarding School with HM The Queen as patron). Students from Years 7 to 10 compete in either netball or rugby. The results from each match are added together; be it a win, draw or loss, to give an overall school points total. The winning school is presented with the 'Patron's Cup' to display proudly at their school for the rest of the academic year. As last year, a hard-fought competition won narrowly by Gordon's 5 and 3. The full results as follows:
Rugby:
U15 won 21 – 5
U14 lost 21 – 31
U13 won 17 – 0
U12 lost 19 – 20
Netball:
U15 won 30 – 3
U14 lost 13 – 14
U13 won 28 – 5
U12 won 21 – 3
This is the 5th consecutive year that Gordon's has won the trophy. Many congratulations to all our teams for a valiant effort and successful outcome.
We now look forward to our senior rugby and netball teams competing for the Sovereign's Cup and Duchess of Gloucester Cup respectively, on Wednesday 11 November at Gordon's, also against the Royal Alexandra and Albert School.