Gordon's Riders Impress at Equestrian Championships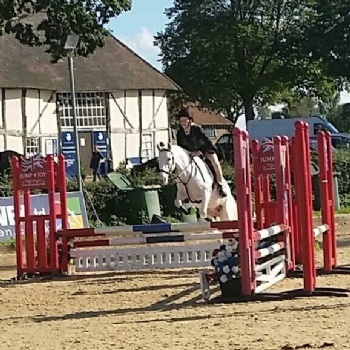 Gordon's Riders impress at Sunshine Tour National Unaffiliated Championships and Chloe Burrell is crowned Junior Dressage Champion!
On the weekend of the 19th and 20th September a select group of Gordon's School Equestrian Team competed at the Sunshine Tour National Unaffiliated Championships at the extremely prestigious venue, Hickstead. To get the chance to compete at Hickstead is an achievement in itself. Hickstead is to us what Twickenham is to Rugby and Wembley to Football.
There were over 100 possible classes and there were well over 1500 competitors over the course of the weekend, all of whom had to qualify previously at other events.
Saturday brought Molly Barnard's first time representing Gordon's and what a place to start her journey with the team. Her infectious smile never fading throughout a day of less than ideal conditions and showing determination far beyond her years. She competed in three classes and finished in the top 40% of the 60cm Junior Show Jumping Class
On Sunday, Katie Norgate rode calmly on a young horse in the Ridden Coloured Class competing against adults. Her patient riding was also praised during her dressage test.
Amelia Gormley finished in the top 50% of over 30 riders, most of whom were adults in the Prelim/70cm Combined Training Class. Yet again showing vast improvements with her pony.
To finish an amazing weekend full of experiences and memories to be treasured Chloe Burrell was crowned Sunshine Tour National Unaffiliated Junior Champion with an unbelievable 81.7% in her Prelim Dressage test and a remarkable 77.1% in her Novice dressage Test!
In true Gordon's fashion we were regularly complimented on our professionalism as well as riding ability. Many people showed interest in the school as a consequence of the team. After two incredibly long days I was left bursting with pride not only at their accomplishments but also at the way they represent Gordon's.