Gordon's Success in Young Enterprise Half Year Festival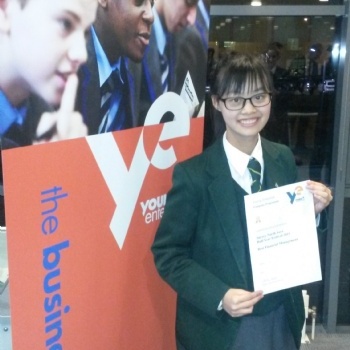 Gordon's School are delighted to be winners at the Young Enterprise Half Year Festival
Gordon's School are delighted to be winners at the Young Enterprise Half Year Festival held on Wednesday 11th February, generously hosted by Bank of America Merrill Lynch at their Camberley site.
Venus So 10B, Financial Director, for Team MIND won the award for 'Best Financial Management' as judged by a panel of business experts.
This award is especially pleasing given that Gordon's were the only participating school to have a winning Year 10 team. Venus and all our other students participating in the Young Enterprise Company Programme are to be commended for their efforts.