The Addams Family: nearly showtime!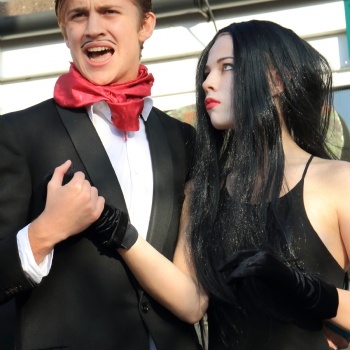 First performance this week at 7.30pm on Tuesday 27th January!
Gordon's School presents The Addams Family musical and drama performance this week! Come and support the students in their latest production at Camberley Theatre on Tuesday 27th or Wednesday 28th January from 7.30pm at Camberley Theatre! Tickets are still available: please click here!
Best of luck to all students who have worked very hard in preparation for this performance!