Cross-Country Triumph for Amy Dove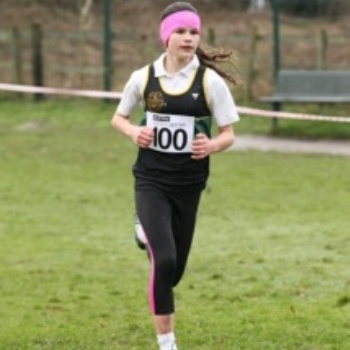 On Saturday 17th January, 900 athletes from all over Surrey
On Saturday 17th January, 900 athletes from all over Surrey, covering all ages, descended on Reigate Priory to compete for the County Inter-District Cross-Country Championships.
Gordon's falls under the North West Surrey area where teams are chosen from past results and the results of the District Championships held at the end of last year.
10 of our athletes were originally selected but unfortunately the event clashes with the Whitehall parade in London. However, Whitehall does not affect the Year 7's which then allowed three of our athletes to compete.
The three athletes were Ella Litjens and Amy Dove for the girls, along with Oliver Blackwell for the boys.
As ever the competition attracts the best runners from throughout Surrey with some very accomplished club runners as well as runners who have competed at International level.
The course is a tough parkland course incorporating a difficult hill climb, extremely muddy tracks and fast flat grassland. The weather threw everything at us, freezing cold conditions, snow and rain.
For Oliver Blackwell, this was his first high level race. He was certainly up against it with 90 runners in his race. After a fantastic effort from him he finished in a very creditable 45th place, assisting his team to finish in third overall team position.
As far as the girls were concerned, Ella had a great run finishing in 24th position out of 90. Given the quality of the field this a superb result for Ella.
The highlight of the day had to go to Amy. Amy is a very tough club runner who has produced some fantastic times at events this year. Indeed her PB for the 3 Mile Parkruns stands at 20min.55secs. I time that any under 17 boy would be pleased with let alone an under 12 girl.
Amy set off at a good confident pace and held that throughout the race, finishing as outright winner some 40 metres in front of her nearest competitor.
To my knowledge this is the first time that Gordon's has had a County champion at cross-country.
Congratulations to all three athletes and in particular to Amy. I would also like to thank Trevor Ragget, the NW Surrey team manager and the parents who braved the cold to support our runners.
Steve Monk