Whitehall Parade 2015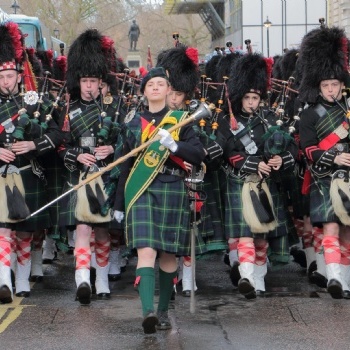 Saturday 17th January 2015
In 2013 it snowed, last year it poured with rain but this year we finally had some sunshine!
As always, the students were a credit to the school and we thank parents and staff for marshalling and to Gordonians for coming out in force to support Gordon's School at Whitehall Parade this year.
Another proud day of Gordon tradition, Semper Fidelis!
Photographs taken by school photographer, Ron Campbell, are now available to view on the website under About the School - Latest Photos or by clicking here.