Barcelona Photography Competition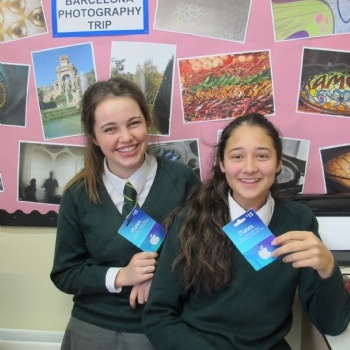 A competition was opened up to all pupils involved in the Y10 & Y11 Spanish and Photography trip to Barcelona in October
A competition was opened up to all pupils involved in the Y10 & Y11 Spanish and Photography trip to Barcelona in October 2014. Entrants were allowed to submit one photographic entry to each of the eight different categories. The competition was extremely popular, not only with the Photography pupils but also those studying Spanish.
Entries came flooding in during the last week of the autumn term and the staff involved in the trip were given the difficult task of deciding who should be the winner. The quality of the photographs submitted by the budding photographers was superb. This made picking one winner impossible. Eventually it was decided that there would be two winners: Jess de Vere Green and Loulou Mattinson, each of whom won a £15 iTunes voucher.
Congratulations to all of the entrants, and particularly to our winners who can be very proud of their entries.