OAP Tea Party - Dec 2014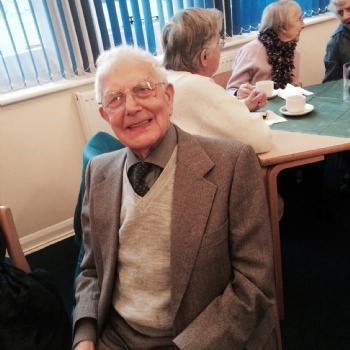 On Tuesday 9th December we were fortunate enough to be joined by some of our local residents for our Carol Service
On Tuesday 9th December we were fortunate enough to be joined by some of our local residents for our Carol Service rehearsals. After the rehearsals our Senior Prefects joined our guests for afternoon tea. The atmosphere was lovely with some classic Christmas songs playing in the background whilst our Prefects inspired them with their youth and humour. Everyone enjoyed talking over tea and cakes, the mince pies were by far the most popular!
Our Senior Prefects hosted a lovely afternoon and they continue to be a credit to the School.
"It was a lovely afternoon spent with some incredibly interesting and charming characters. Spending afternoon tea with them and hearing about their fascinating lives was particularly special." Charlie Arnold-Jones.
"I really enjoyed having tea with some of our local pensioners and found it very rewarding. It was amazing to hear their stories and experiences of their lives." Alice Treasure