Boys' Inter-House Rugby 7s Results 2014/15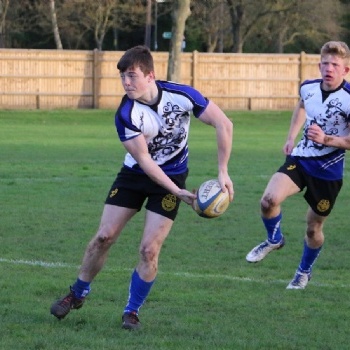 After a week of rain, we were blessed with sunshine for the Inter-House rugby
After a week of rain, we were blessed with sunshine for the Inter-House rugby. The pitches were prepared, the refs briefed and the players psyched for the battles.
What a fantastic tournament it turned out to be, with a great display of skill and commitment. The medical support camped in the pavilion certainly had a busy morning! All the Houses were superbly supported by House mates and parents. The Year 7 competition needed the best mathematical brains to work out the possible permutations…. After a nail biting final game, Gravesend was victorious on a try difference count back.
Congratulations to Balmoral who won Year 8, Sandringham Year 9 and Buckingham Year 10. The overall champions were delayed to December 8th when the Year 11 / 6th Form competition was held on the Front Fields.
The competition came down to one game, Balmoral and Gravesend. Both teams well represented by school 1st and 2nd XV players who played two very different styles. Gravesend were physical and direct and Balmoral had width and shape. Balmoral triumphed 3 tries to 2 and in doing so won the overall Inter-House competition for 2014 /15 with 22 points and Sandringham 2nd with 15 points.
The referees were asked to nominate age group players of the tournament. The winners were:
Year 7 - Jaydn Evetts
Year 8 – Olly Henderson
Year 9 - Ross Munro
Year 10 – Sam Foakes
Year 11/6th - Ben Dunkerley
Congratulations to the above players and all players that represented their houses with such pride and commitment.
Brett Taylor