NSEA Dressage Championships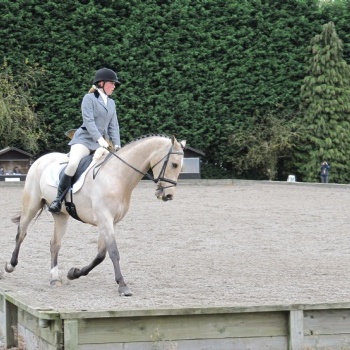 Chloe Burrell Exceeds Expectations Again!
On the 26th October 2014 Chloe Burrell competed at the National Schools Equestrian Association (NSEA) National Championships in Dressage. To just qualify for the event was an outstanding achievement and being able to compete at Addington Manor, a renowned venue, at such a prestigious event was an experience in itself. However, Chloe made it even better by placing 9th out of 34 of the best under 18 riders in the country. Riders and horses travelled from all over the country to compete there and Chloe did us proud.
Chloe scored an impressive 70.22%, which in itself is impressive in a National Competition where rules are stricter and the judging harsher. As well as this Chloe represented the school remarkably. She was poised and professional at all times and it was an honour to work with her.
I am delighted that all the hard work and preparation that Chloe put in paid off, she deserved to achieve such an impressive result.
My thanks to all those that have supported Chloe and the rest of the team in all they are achieving. We're already thinking about 2015!!
Mrs Sarah Maslen
Gordon's School Equestrian Team Manager