READING and ORACY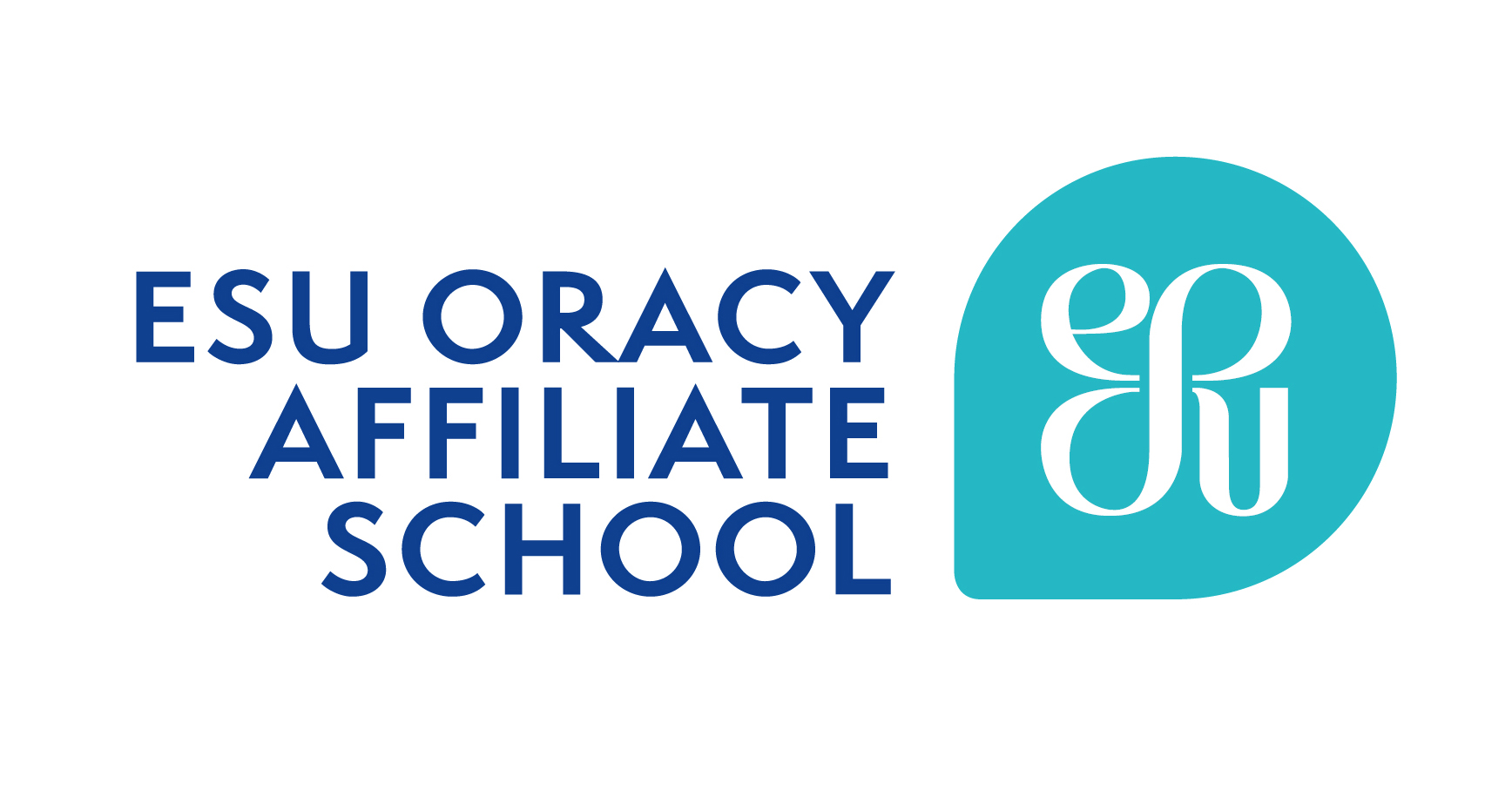 Oracy
Oracy is our ability to articulate ideas, develop understanding and engage with others through spoken language and listening. At Gordon's, we believe oracy is a powerful tool for learning; by teaching students to become more effective speakers and listeners we empower them to better understand themselves, each other and the world around them. Oracy matters because spoken language skills are one of the strongest predictors of children's future life chances. Oral communication is regularly reported by businesses as one of the top ten most valuable skills sets needed in our future workforce.
Gordon's is currently affiliated with the English-Speaking Union, demonstrating our commitment to raise the profile of oracy within school. We are also looking to explore new relationships with Talk The Talk and Voice 21, both excellent facilitators of improving oracy provision within schools.
In September 2023, we were awarded the Highly Commended certificate by the ESU for recognition of all our work on oracy.
Gordon's Reading Programme
All students at Gordon's are encouraged to read for pleasure and make the most of the Simmons Memorial Library.
In the Summer of 2022, the library underwent a complete refurbishment, which has given this beautiful Grade II listed building a light, contemporary feel, providing a modern, desirable, comfortable environment in which to study or read.
As well as revitalising the interior, over 500 new titles have been added to the bookcases, allowing students the opportunity to read a multitude of fiction, whatever their taste in literature. Titles are available for more advanced readers across the school, as well as more accessible books for those students who find reading more challenging. For those wishing to keep up with current affairs or with a particular interest, there is a wide selection of magazines available for them to browse such as The Economist, BBC History, The Week, New Scientist and National Geographic.
Half-term and end of terms provide the perfect time to relax with a book so students, staff (and parents!) are treated to a Book Buzz with recommendations for every age group. During term time, as well as providing a space for the quiet enjoyment of books or in which to study, the library performs specific functions for children in each key stage:
Key Stage 3 and 4
Reading time is part of the weekly Tutor programme.
KS3 library inductions ensure that all Year 7, 8 and 9 students know what is available for them in the library, and how to use the library.
A KS3 literary programme is overseen by the newly appointed Whole School Reading Co-Ordinator, Mrs Carter.
Students in Years 7 and 8 English class have weekly Key Stage 3 English reading lessons in the library to develop their library skills and love of reading. This is continued into Year 9 with weekly reading lessons in either the library or a classroom.
Giving students this time and space to read, allows them to really enjoy their books.
Book Fairs are held twice annually giving students the opportunity to buy a book from the latest selection of youth authors and teen fiction.
Frequent author visits take place in the library, involving talks and creative writing workshops.
Reading Age Assessment take place twice a year to ensure that students are progressing.
Key Stage 5
The library has a collection of titles targeted specifically at Sixth Form students.
Year 12 Online Resource inductions ensure they are aware of, and know how to access support for their studies, projects and research.
Online resources include The Times Online, The Day and JSTOR.
EPQ classes are held in the library where they enjoy the facilities, and have support using online resources.
A careers section is maintained offering students up to date careers literature and university prospectus'.
There is no such thing as a child who hates to read; there are only children who have not found the right book
Please see recommended reading for pleasure books below. For wider reading of academic subjects, please click here.
year 7 recommended reading
year 8 recommended reading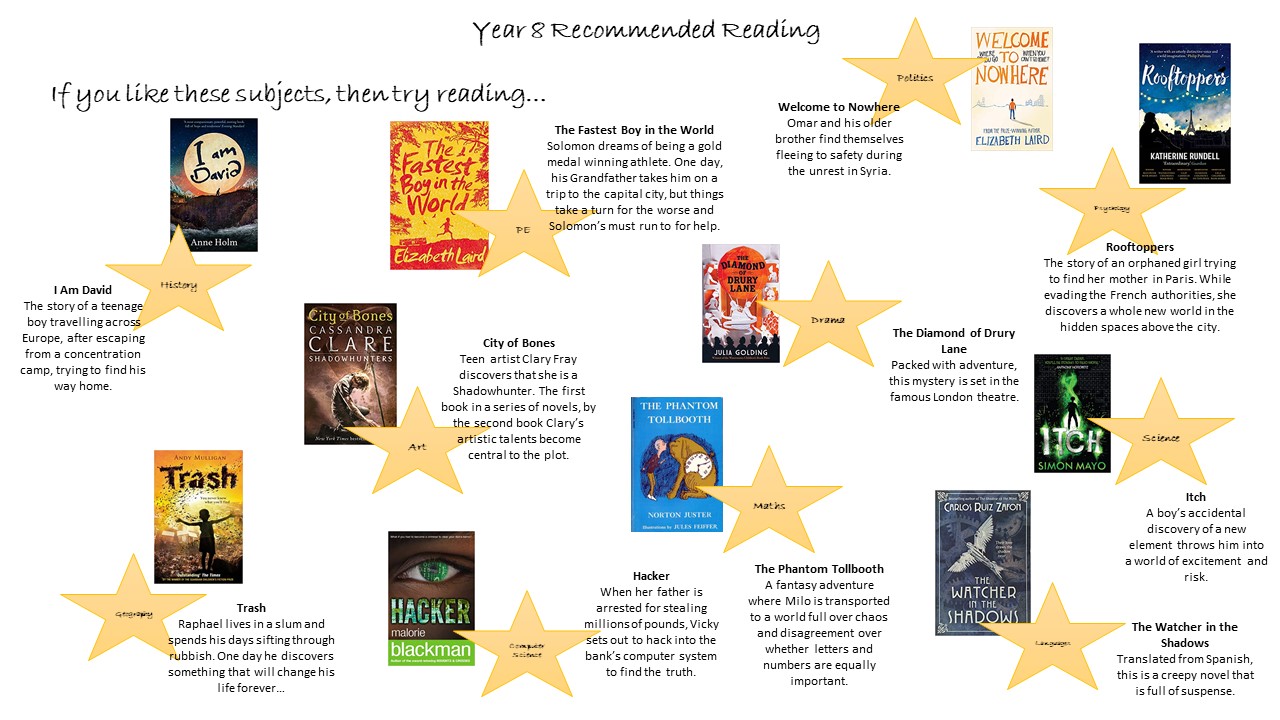 year 9 recommended reading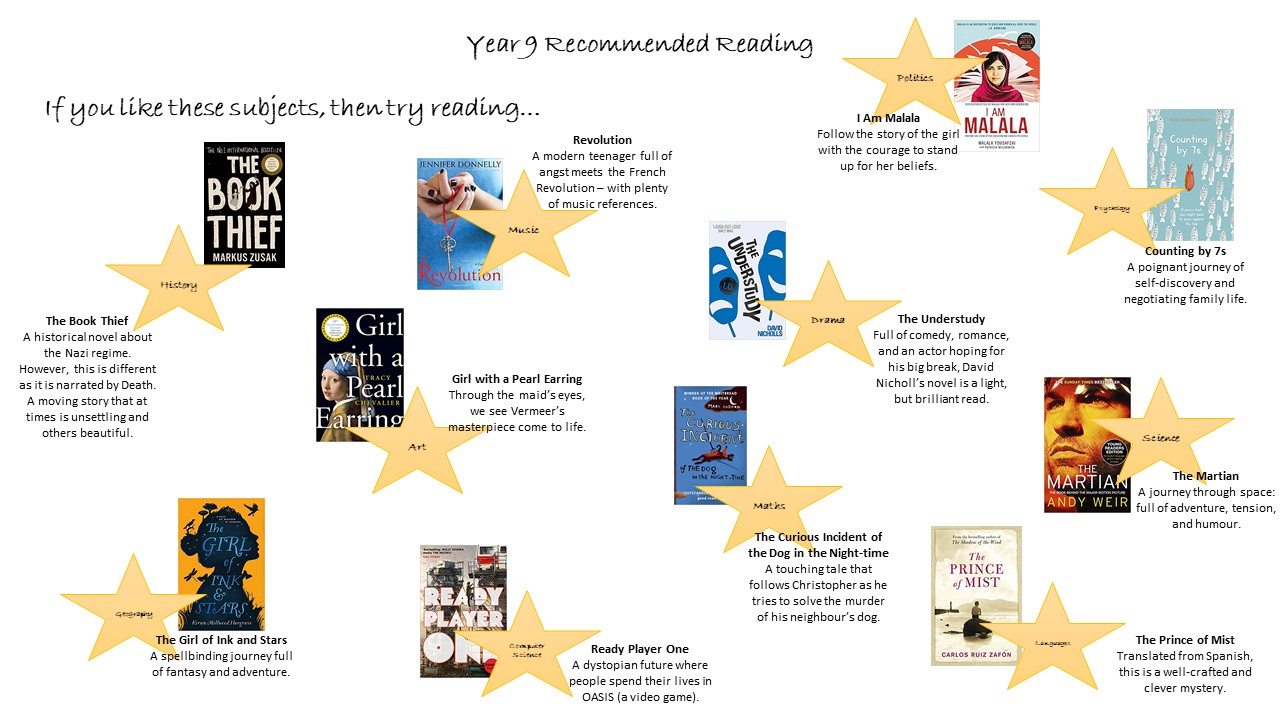 KEY STAGE 4 PRIVATE READING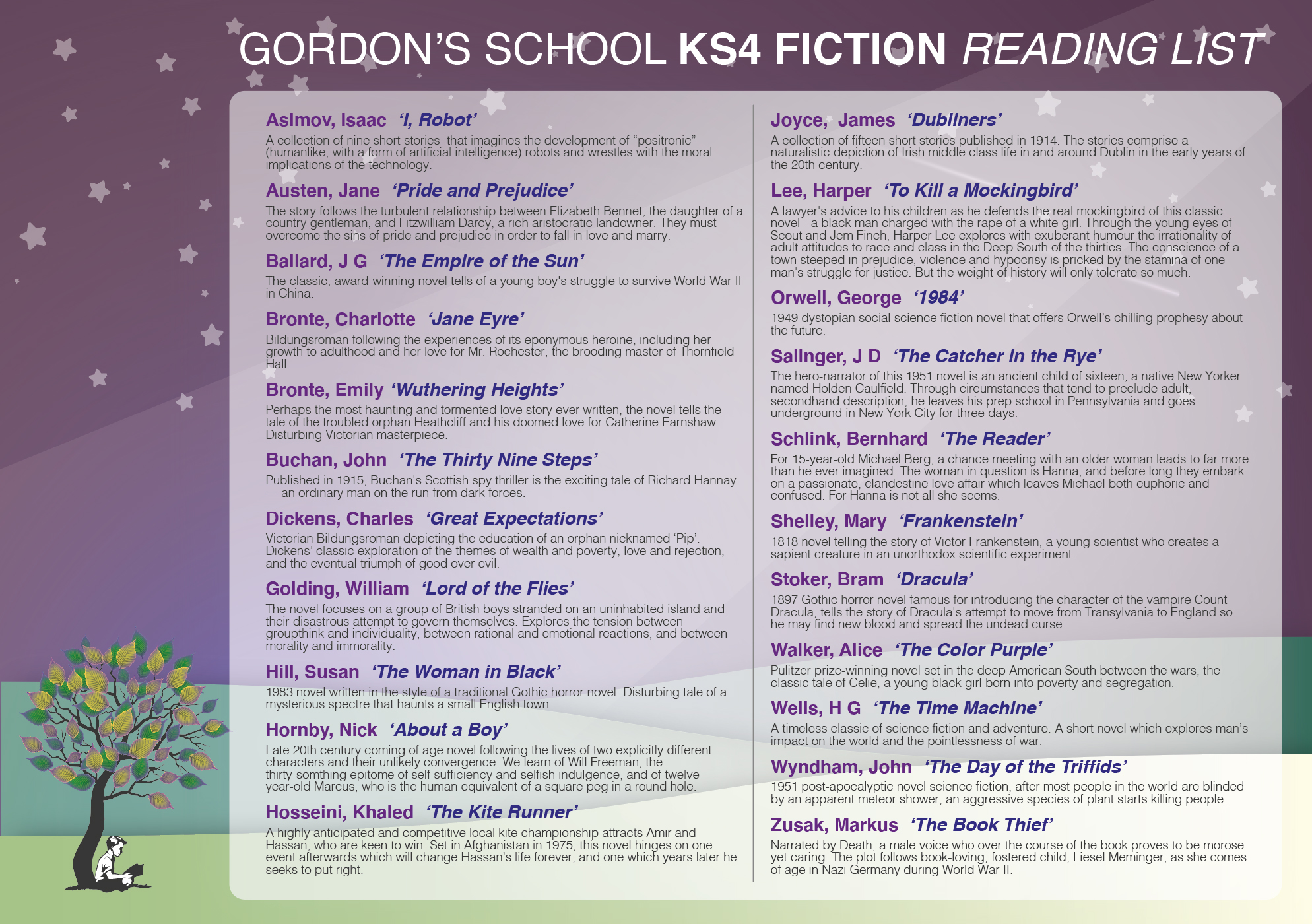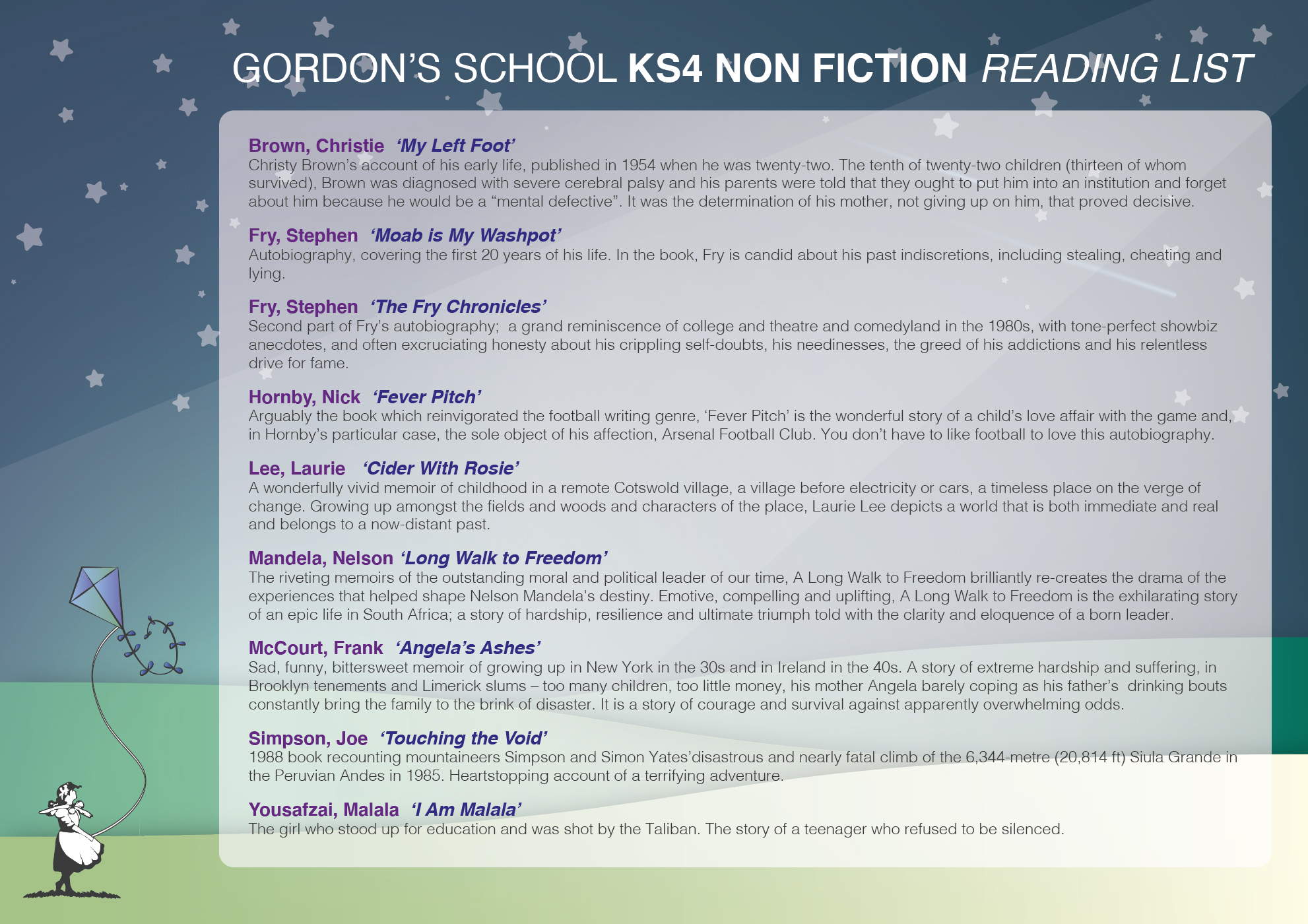 KEY STAGE 5 PRIVATE READING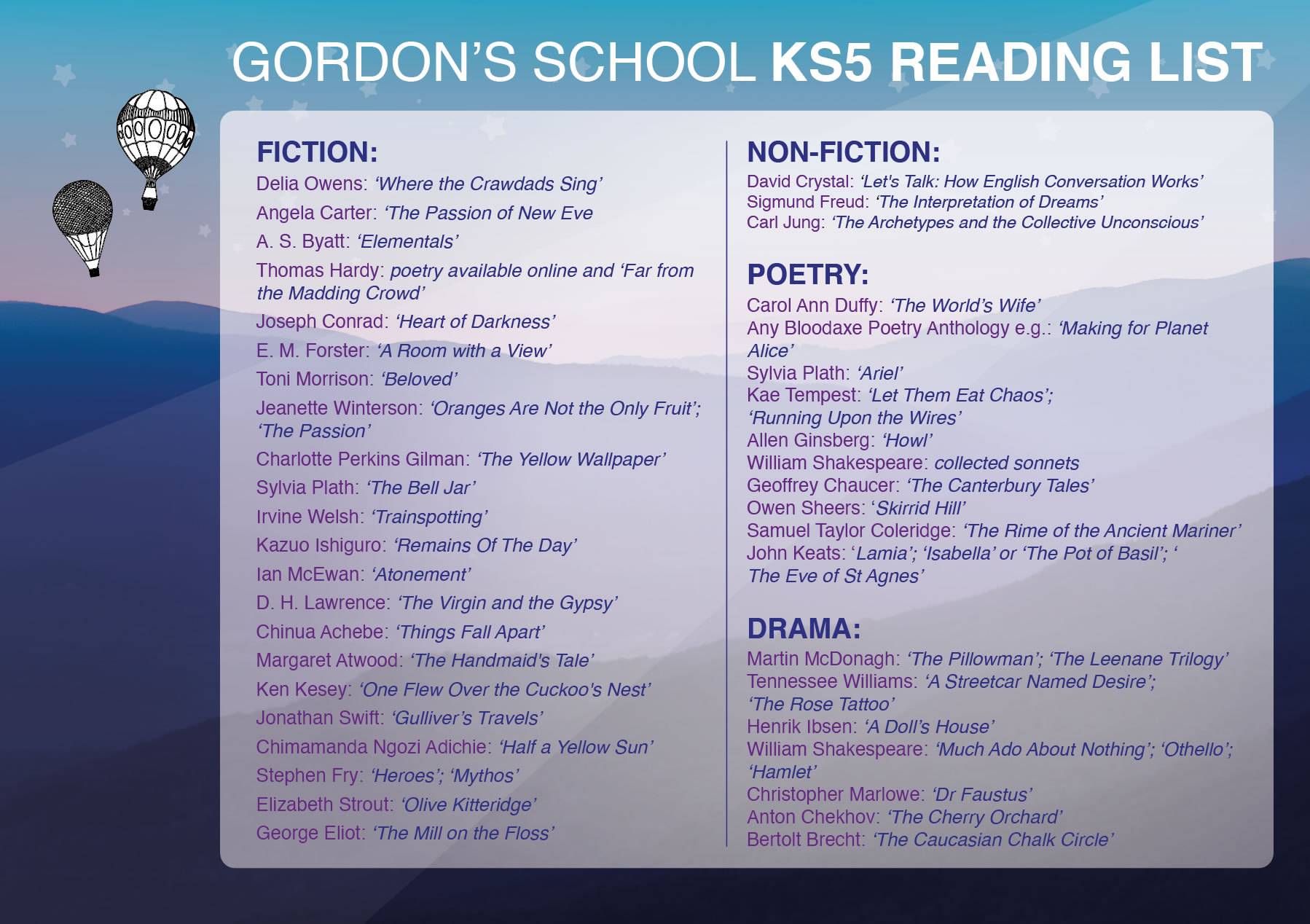 BOOK BUZZ
STAFF BOOK BUZZ