A Level Results 2017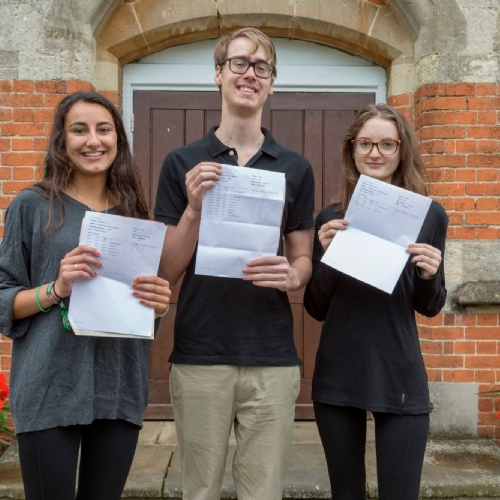 Congratulations to all our students on another year of fantastic results
Gordon's School, a state boarding school in Surrey Heath, are delighted to announce a set of excellent A Level results once again.
36% of entries were graded A* - A
71% of entries were graded A* - B
90% of entries were graded A* - C
The School gives their congratulations to all their talented students for their hard work and application. Congratulations must also go to staff for all their hard work and dedication in helping the students achieve their best.
Particular congratulations to Saffy Ahmad, Graeme Stephens and Charlotte Edmonds all of whom have earned places at Cambridge to read geography, maths and law, respectively. Their success is a School record for successful applicants to Oxbridge.
Congratulations to our medical students who all got in to Nottingham, Imperial College and UCL.
A Level Results 2017 - High Achievers
AS Level Results 2017 - High Achievers